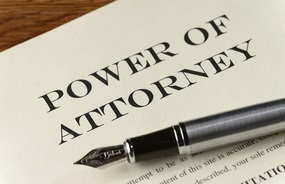 A Lasting Power of Attorney (LPA) is a legal document that allows you to appoint one or more people (known as 'attorneys') to help make decisions or to make decisions on your behalf. In the event that you were to have an accident or illness and were not able to make your own decisions, the person you choose would have legal authority. Therefore an LPA gives you more control over what happens to you.
There are two types of LPAs. The first is for health and welfare and the second is for property and financial affairs.
The health and welfare LPA allows your appointed attorney(s) to make decisions about such things as your daily routine, moving into a care home and life-sustaining treatment. This type of LPA can only be used when you are no longer able to make your own decisions.
The property and financial affairs LPA gives your attorney(s) the power to make decisions about things such as managing your bank account, paying bills, collecting benefits or pensions and selling your home. This may be used immediately with your permission.
In circumstances where a LPA is not selected, someone can apply to be your deputy. This is more costly than filing an LPA and could therefore be stressful for loved ones. But also, someone you may not want to be making such decisions could apply to the court to become your deputy.
At MPA we work with people throughout their lives and so we sometimes work with clients where they have not had LPAs in place and the devastating consequences this brings in terms of making decisions and getting the best level of care in place.  We really urge you not to put off getting a Lasting Power of Attorney in place with urgency. Lives can change instantaneously and in such an event this is one less concern.
If you would like more information on this matter please contact Eleanor Betts at eleanorbetts@thinkwillsandprobate.co.uk
http://www.mpafm.co.uk/news/think-wills-and-probate-join-mpa