MPA's clients have access to a WRAP, which is a sophisticated computer system which brings together all the independent elements of your financial portfolio including pensions, bonds, unit trusts, ISAs and direct shares allowing you to manage them under one interface.
This means you have access to all elements of your portfolio online at any time. WRAPs cover a vast array of providers including Standard Life, Skandia, Ascentric, and Brewin Dolphin to name but a few.
Log-in to My PFP (our MPA portal) or click the screen below.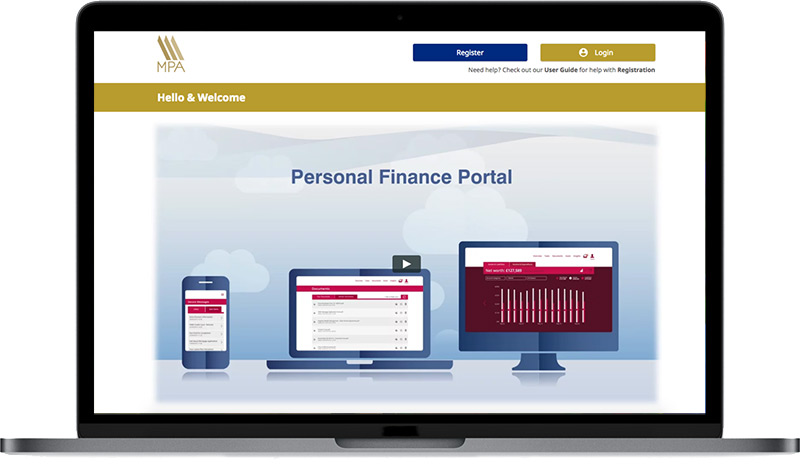 Please click the logos below to link to our other portals
GET IN TOUCH
MPA Financial Management Ltd
98 High Street
Henley in Arden
Solihull
B95 5BY
Tel:  01564 795 997
Email: enquiries@mpafm.co.uk
Monday – Thursday 9am to 5pm
Friday 8.30am to 4pm
Saturday & Sunday Closed