If you are a keen cricket fan and longstanding MPA client, you may have recognised a familiar face on your TV screens over recent weeks…former MPA Graduate Trainee Marie Kelly.
We were so proud to see Marie doing what she loves best…playing cricket for Birmingham Phoenix in The Hundred!
A hugely talented player, Marie left MPA in 2019 to pursue her dream of working within the game full time by becoming a cricket coach. She is now Head of Women and Girls' Cricket with Complete Cricket, a company that delivers high quality coaching programmes for individuals, schools, clubs, universities and county boards.
In addition to coaching, Marie's playing career has also soared and she now plays for Central Sparks and Birmingham Phoenix, a new team created to take part in The Hundred, a format of cricket similar to 20/20 where each team only has 100 balls to score as many runs as possible.
This year was The Hundred's inaugural season and the format was a big hit with spectators and TV audiences so we may see more of Marie in 2022's event.
Birmingham Phoenix impressed by winning their last three group games and progressing to The Hundred 'Eliminator' which was broadcast live from The Oval.
Unfortunately, Phoenix were defeated by the Oval Invincibles by 20 runs and did not secure a women's Hundred final place. However, Marie and all her Phoenix teammates "were on fire on the field" as mentioned in this BBC Sport report  https://www.bbc.co.uk/sport/cricket/58284412
Since the culmination of The Hundred, Marie has continued playing for Central Sparks and led her team to a six wicket victory in their latest game against the Southern Vipers…in which Marie scored a century!
Phil McGovern used to coach Marie and her twin sister Sian when they started playing cricket at the age of 10 at Earlswood Cricket Club. Phil said: "Its great to see how far Marie has gone in cricket and scoring a hundred for Central Sparks last week was fantastic. She's a credit to Warwickshire cricket and to MPA where she worked for a short while."
Everyone at MPA is delighted to see how far Marie has progressed in her sporting career and are looking forward to hearing of her further cricketing success.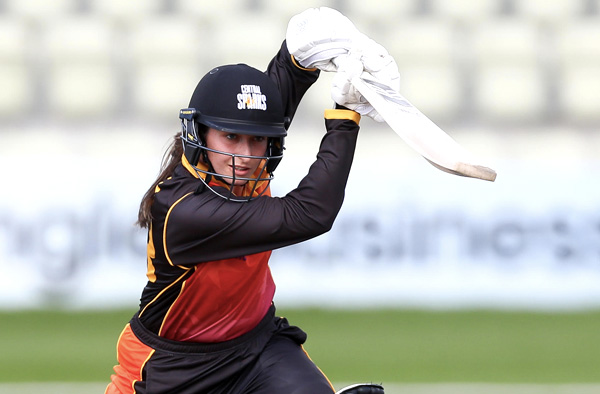 Marie Kelly in action