We are pleased to have been featured in The Telegraph again this week.
Our Managing Director Phil McGovern was featured in the Money section, providing advice to a Telegraph reader in a Money Makeover.
The 3o year old reader wanted advice as to whether it would be possible for him to grow his investments so that he could retire at 55 with an income of £30,000 pa. Phil advised on his options but also stressed the importance of him building an pot of emergency cash and potentially over paying on his mortgage.
The full article is available to view online via the link below.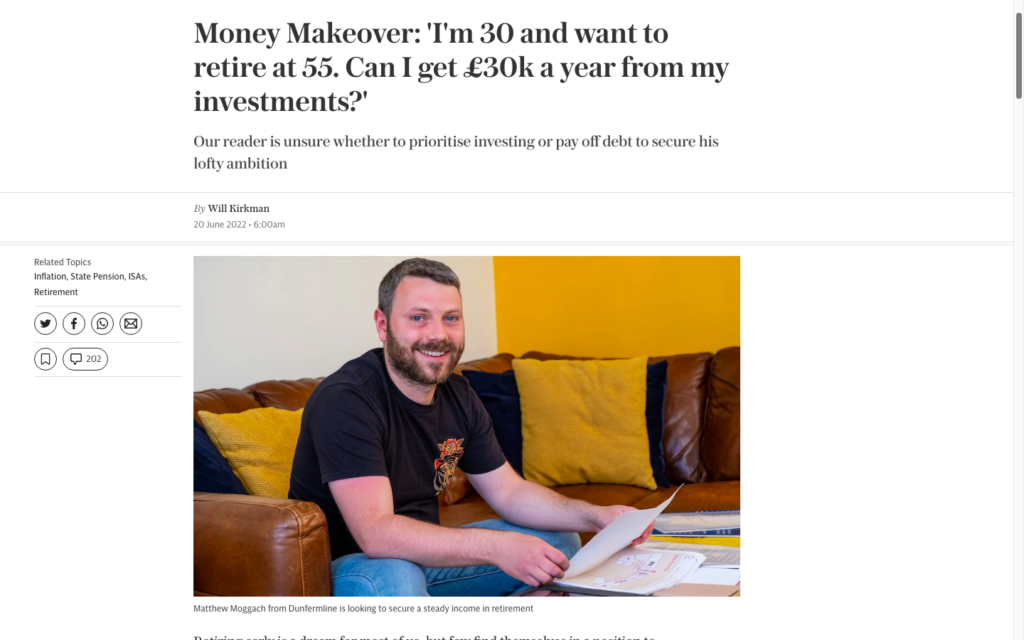 https://www.telegraph.co.uk/money/money-makeover/money-makeover-30-want-retire-55-can-get-30k-year-investments/