As a leading wealth management company, we always aim to keep up to date with the marketplace and provide you, our clients, with the best possible client solutions, platforms and funds.
Following an extensive period of research and testing we are pleased to announce that we are making a significant investment into a new online portal for clients which will allow you 24/7 access to your investment valuations, improve service delivery, security, and give you more choice about how you engage with us.
Over the coming months, we will introduce you to your new 'Personal Finance Portal' (PFP) – some of you may have been lucky enough to have had access to this system already. Provided by Intelliflo, your new PFP is a secure online hub that provides access to all your finances in one place, 24/7, on any mobile or web device, via the touch of a button.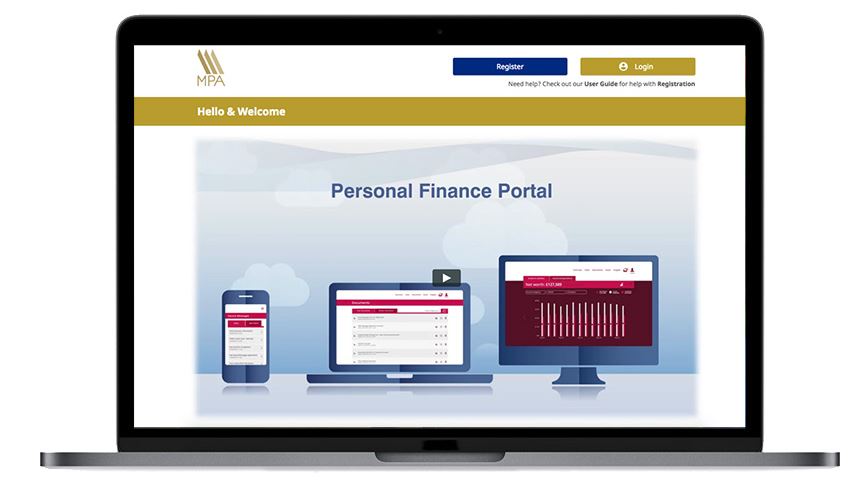 At a time when IT security has never been more important, our new online client portal will not only improve data security, improve customer service, provide you with a simpler, single view of your investments, it will do so much more…
Enable you to interact safely and securely with your Adviser online
Provides fully encrypted messages and documents – safer than email
Provides document storage capability to house all your financial documents safely and securely
Enables you to set savings and investment goals and monitor your progress against them
View your accounts, portfolios, transactions and balances easily
In addition to the Personal Finance Portal, we will also be increasingly using Docusign. As some of you may have already experienced, Docusign is an online signing facility which will allow you to sign our documentation digitally. Once signed, a copy is then returned to your Adviser and processed directly into our client management system, as well as a copy of the signed document being stored within your document section within PFP.
Using Docusign within PFP will mean less paper, a faster turnaround time and vastly improved security.
For further information on PFP, there is helpful introduction video available on the portal homepage https://mpafm.gb.pfp.net/
There is also a PFP user guide, which you may find useful, available via the link below.
https://mpafm.gb.pfp.net/pfpuserguide
We will shortly be arranging for PFP registration invitations to be sent to all of our clients, however, should you wish to register for PFP immediately, please follow the below link and select 'Register'.
Please note that on occasions the PFP registration emails can go into our clients' junk mail, so should you not receive your registration email, please check your junk mail folder.
In the meantime, if you would like to discuss your PFP or any other aspects of your financial planning, please contact your Financial Adviser directly or call the office on 01564 393 162.